Benjamin Hübel
Benjamin Hübel, M.Sc.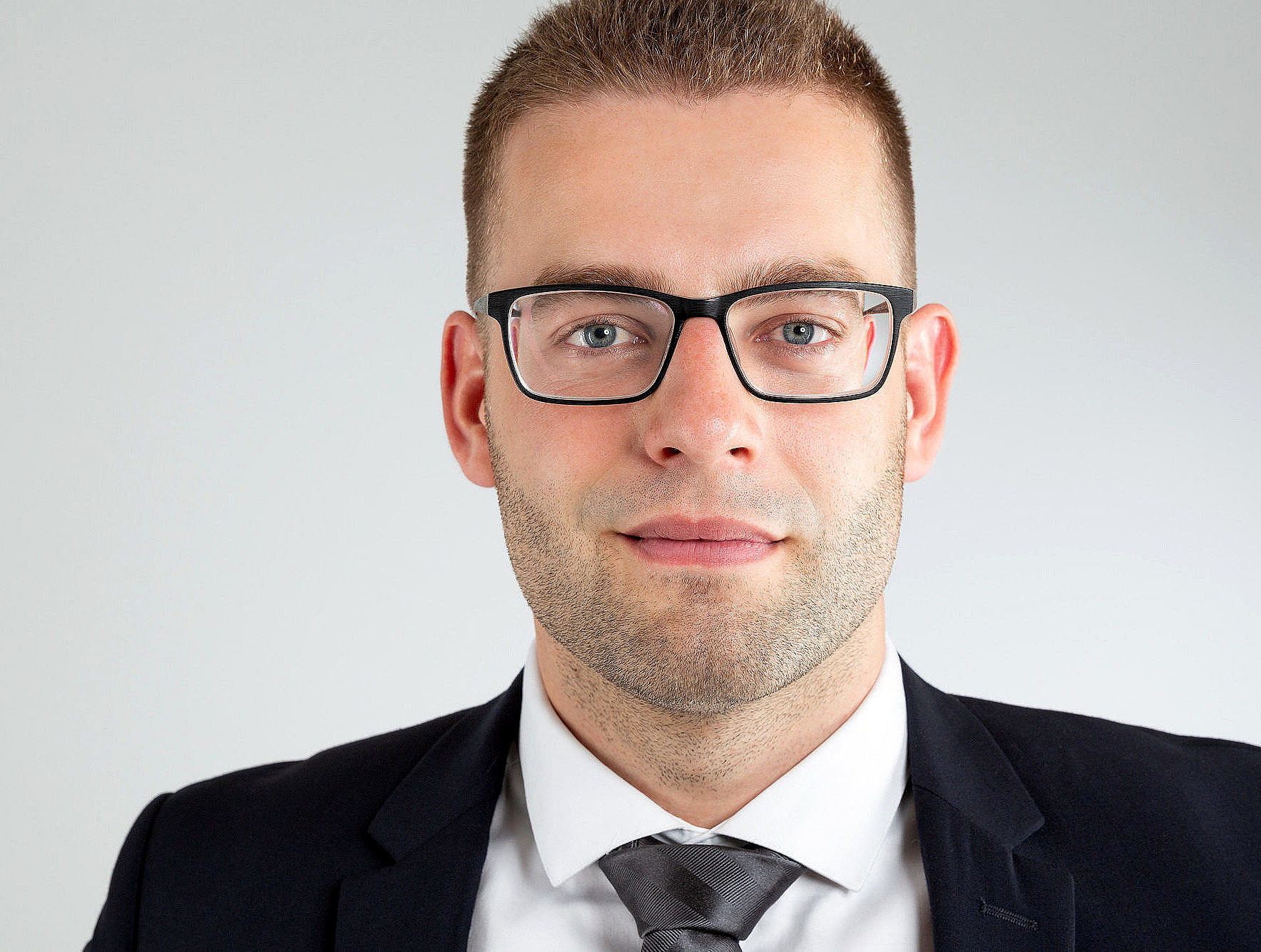 Tätigkeit:

Research assistant

Telefonnummer:

+49 911 5302-405

E-Mail:

benjamin.huebel@fau.de
Adresse:


Lange Gasse 20

90403

Nuremberg

Germany

Raum LG 4.425
Consultation Hour
Tue, 09.30-10.30 a.m.
Research Areas
Empirical Asset Pricing, Sustainable Finance, Performance Analysis
Short CV
Since Oct 2016: Research assistant and doctoral candidate, Chair of Finance and Banking, University of Erlangen-Nürnberg
2014-2016: M.Sc. in Finance, Auditing, Controlling, Taxation (FACT), University of Erlangen-Nürnberg, thesis "Performance of Equity Funds: A Comparison of Performance Measures based on Returns and Portfolio Weights" with HUK-COBURG Asset Management
2015: Visiting student at Deakin University, Melbourne
2011-2014: B.A. in Business Administration, University of Erlangen-Nürnberg, thesis "Momentum Strategies for Multi-Asset Portfolios"
2013: Visiting student at California State University, San Marcos
2011-2014: Internships (among others: HypoVereinsbank – UniCredit Bank AG, HUK-COBURG Asset Management GmbH)
Miscellaneous
FiVeG Award 2019 for the best junior presentation at the 10th CEQURA Conference on Financial and Insurance Risk Management
Research grant by Institute for Quantitative Investment Research (INQUIRE) Europe, 2019
Inquire Prize for best paper presentation, INQUIRE Autumn Seminar 2018 on "ESG and portfolio construction"
Best doctoral student paper in investments, SWFA 2018 Annual Conference, Albuquerque
Working Papers
Integrating sustainability risks in asset management: The role of ESG exposures and ESG ratings
Working paper, Nürnberg 2018 (with Hendrik Scholz)
Former title: Performance of socially responsible portfolios: The role of CSR exposures and CSR ratings
Abstract and download (pdf)
Conference presentations:

Inquire Europe Autumn Seminar, Budapest, Hungary, Sep 30 – Oct 2, 2018.
International Ph.D Seminar in Banking and Finance, Hagen, Germany, July 05-07, 2018.
Summer Conference on Financial Implications of Sustainability and Corporate Social Responsibility, Nice, France, June 22, 2018.
Green Summit 2018 University of Liechtenstein, Vaduz, Liechtenstein, June 12, 2018.
Southwestern Finance Association 2018 Annual Conference, Albuquerque, NM, March 07-10, 2018.

ESG and corporate credit spreads
Working Paper, Nürnberg 2019 (with Florian Barth and Hendrik Scholz)
Abstract and download (pdf)
Conference presentations:

26th Annual Meeting of the German Finance Association (DGF), Poster Session, Essen, Germany, Sep 27-28, 2019.
18th International Conference on Credit Risk Evaluation, Venice, Italy, Sep 26-27, 2019.
10th CEQURA Conference on Advances in Financial and Insurance Risk Management, Munich, Germany, Sep 23-24, 2019.
2nd Annual Conference of the

Global Research Alliance for Sustainable Finance and Investment

(GRASFI), Ph.D. Workshop, University of Oxford, UK, Sep 03-05, 2019.
Summer School on Sustainable Finance, Joint Research Center of the European Commission, Ispra, Italy, July 01-03, 2019.
36th Annual Conference of the French Finance Association (AFFI), Ph.D. Workshop, Québec, Canada, June 17, 2019.
Research Seminar, University of Groningen, Netherlands, March 20, 2019.
Reviewer for refereed journals
Journal of Asset Management
Teaching